Nº 196 
Country house in Granada with a tourist accommodation business
Granada, the Costa Tropical, Andalucía, Spain
A large country house for sale in Granada with it's own track for scooters or electric cars. The Mediterranean-style house is located on the hill in the countryside with an incredible 360º panoramic views of Sierra Nevada and Granada. There are all permits for a tourist accommodation business, and you can develop this business with all the guarantees.
The accommodation capacity of the house is 15 persons. It is an ideal place for corporate events, families paties, sports events, bachelor parties, corporate team building events, seminars, private parties and so on. There is also the possibility of buying two limousines for the most complete service.
Price: 990.000 €
+ Additional buying cost
ITP: 10 %
Notary's fees: 0,3-0,5%
Registration fees:
Land: 2500 m²
Built: 700 m².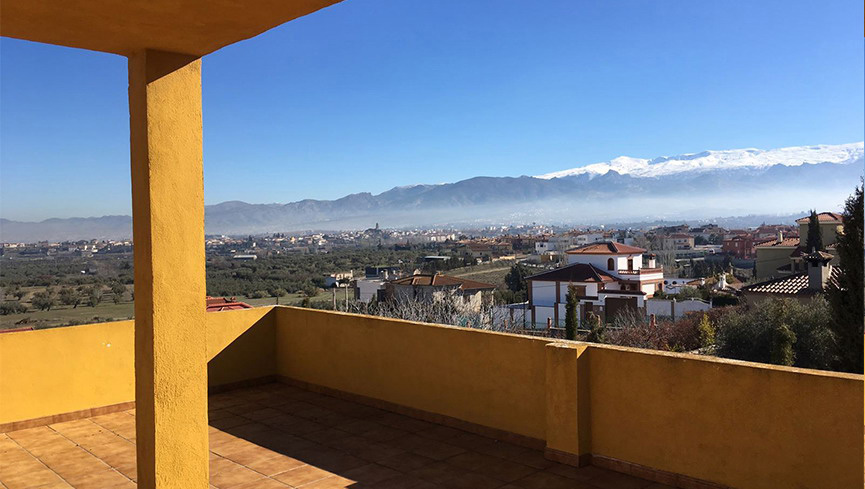 7 bedrooms;
5 bathrooms;
3 levels, two of them are for a hotel in Alpujarra style with a kitchen, a living room and a dining room, and on the house ground floor there is a restaurant with a restroom;
The gound floor with an area of 350 m2 for entertainment business for 50 persons. There are a kitchen with a bar, a lounge with a fireplace, a bathroom, musical center and disco party lights;
Playground for kids and a nice kids playhouse;
Open terrace with a barbecue area and a bar;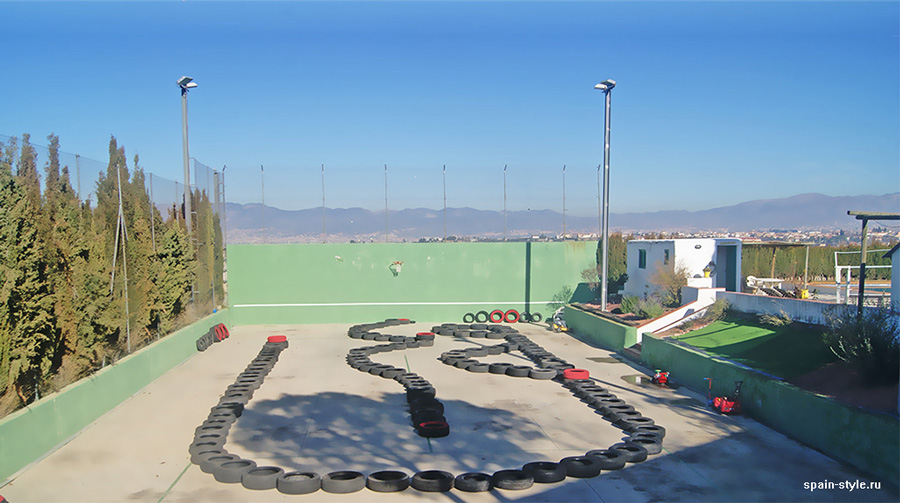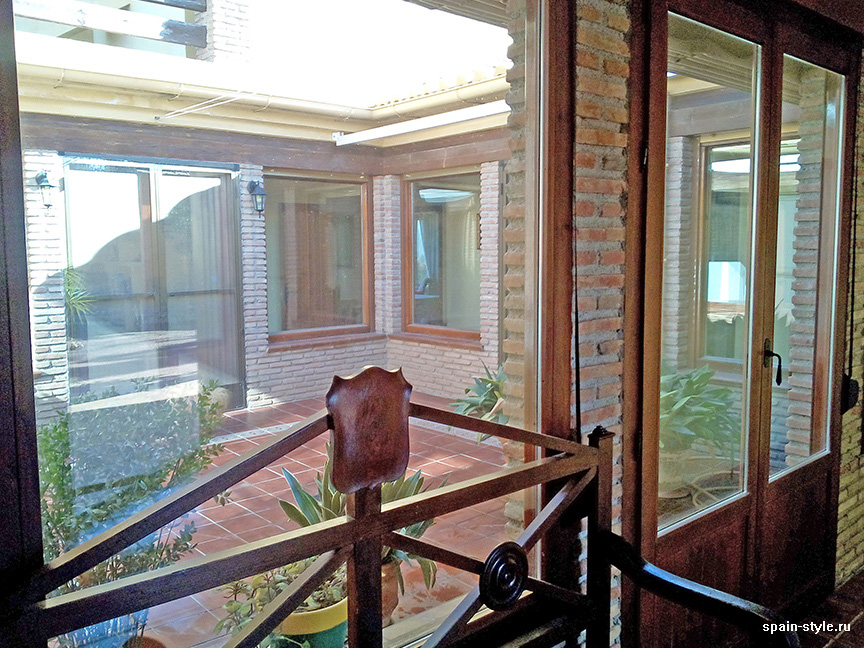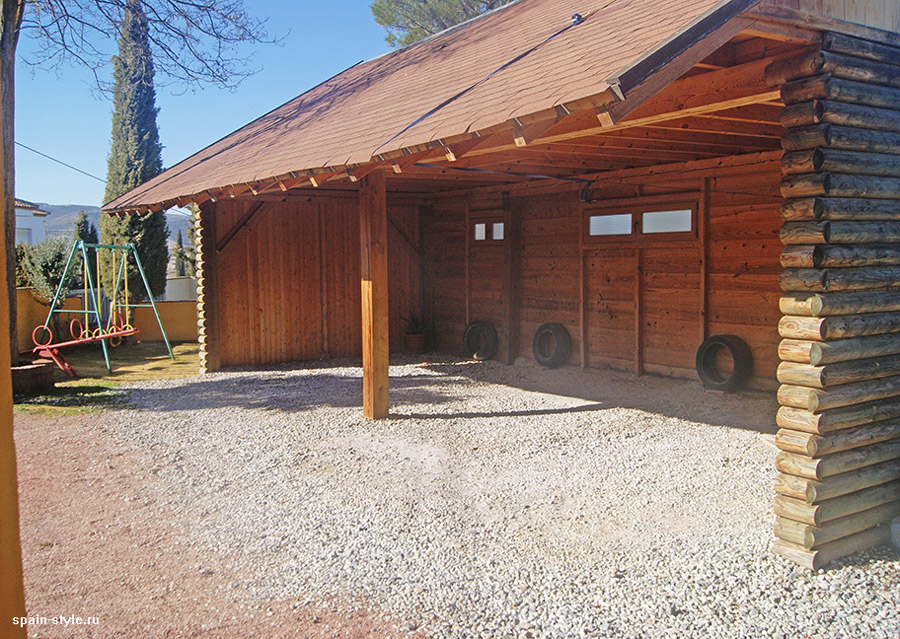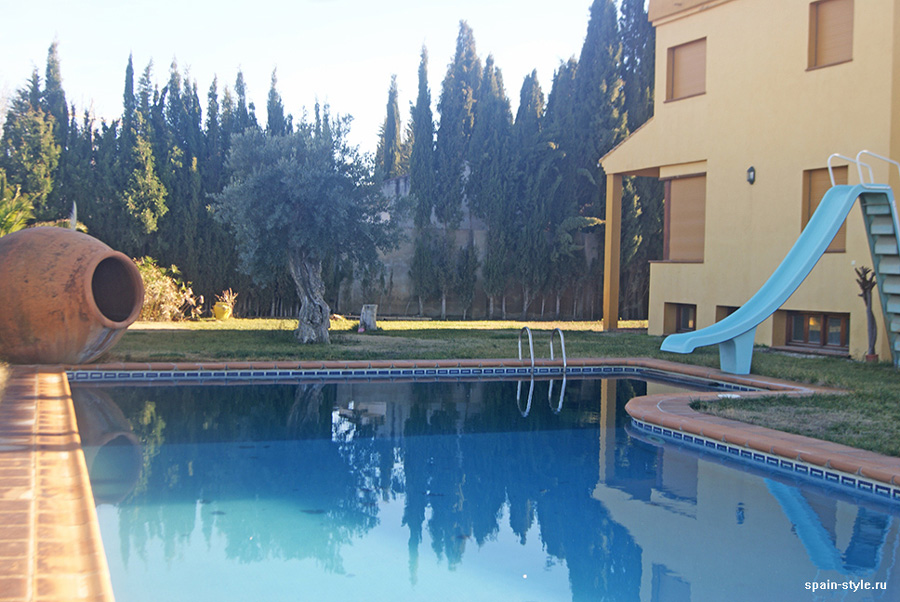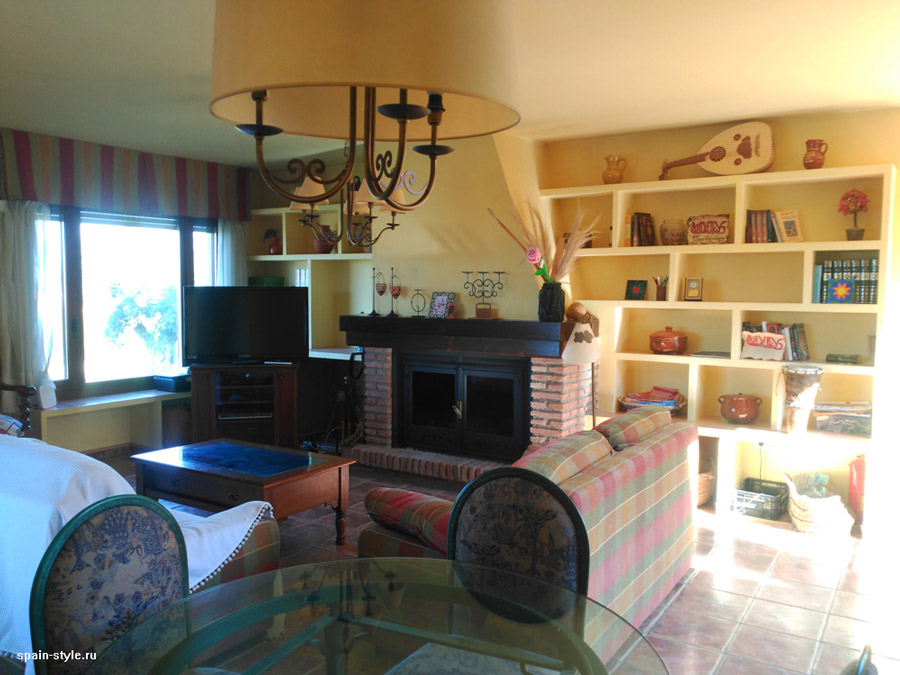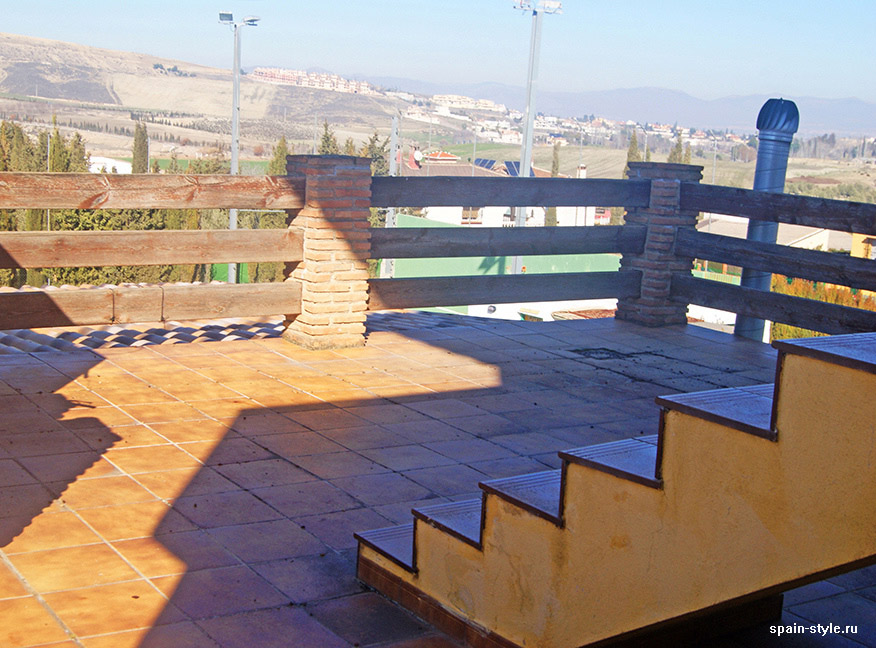 Location
The house has an excellent location, close to the center of Granada, golf courses, Sierra Nevada ski resort, the white villages of Alpujarra.
15 min (10,7 km) to the center of Granada and the Alhamra;
13 min (10,4 km) to Nevada Shopping, the largest shopping center in Andalusia;
48 min (42,5 km) to Sierra Nevada ski and mountain resort;
40 min (59,4 km) to the Playa de Granada golf resort and the Costa Tropical;
25 min (29,1 km)to Granada Airport;
1 h 34 min (147 km) to Málaga Airport;
Order form
If you want to buy or to know more information about Country house in Granada, contact us, please. Fill in the form below
Feel free to call: Viber , +34(656)19-68-80 Natalia, +7(903)327-60-59 Valeria or email us, please, and we will contact you as soon as possible.