Luxury villas for sale in the Province of Málaga
Málaga, Andalucía, the Costa del Sol, Spain
If you want to buy a luxury seaview villa or menor with a large plot of land near the beach or mountains and golf clubs in the Province of Málaga on the Costa del Sol, we will find the best property for you. Feel free to call: , +34(656)19-68-80 Natalia, +7(903)327-60-59 Valeria or email us and we will contact you as soon as possible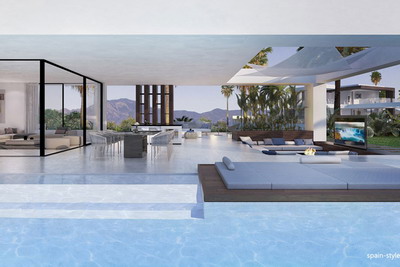 Luxury sea view villas in the New Golden Mile
985.000€ - 1.300.000€
Built 965 m2 - 1050m2
4 bedrooms
Luxury independent villas with panoramic sea views in the New Golden Mile in Estepona. Choose your individual villa from 3 different types and sizes, and luxury finishes. Villas have been designed using the latest techniques to have an acological and low maintenamence building.
View Details

New second line golf villa in Estepona
595.000€
3 bedrooms,
Plot:497m2;,
Built living area 131,77m2;
A second line golf villa with wonderful golf and sea views in the New Golden Mile, overlooking the golf course Valle Romano near the best beaches of the Costa del Sol. It is only 5 min by car from Estepona with its restaurants, cafes, and shops, 20 min from Puerto Banus and 30 min from Marbella with its restaurants, boutiques and all the services.
View Details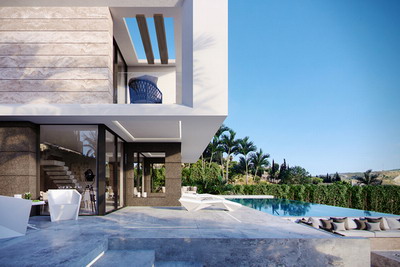 New frontline golf villas in Estepona
495.000€ - 598.000€
3 dormitorios,
Plot: 491 m2 -497m2;
Built living area 142,7 m2
New villas in the New Golden Mile in Valle Romano in Estepona. Enjoy panoramic sea and golf views from your bedrooms and terraces. The elegant villas have been designed in the mediterranea style using the latest techniques.
View Details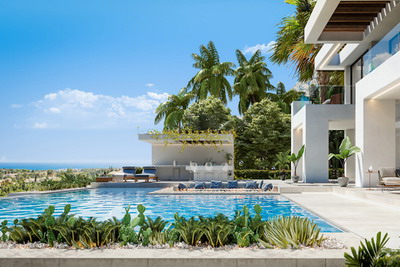 New luxury off-plan villas in Estepona
from 985.000€
Plot 1.058m&sup2 - 1.151m²
Built Area: 182,25² -240²
4 bedrooms
New luxury off-plan villas with panoramic sea views in New Golden Mile on the first line of La Resina Golf Course. Seaview villas with swimming pool, garden and terraces to enjoy amazing views of the Mediterranean Sea
View Details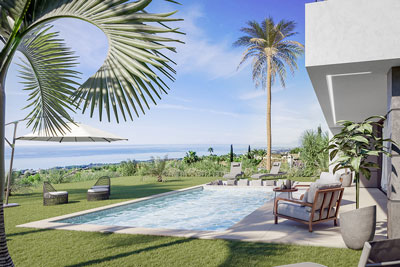 New luxury off-plan villas in Manilva
Only 9 units available!
525.000€ - 750.000€
3-4 bedrooms
Plot 499,36m² - 809,46m²
Built Area: 182.25m²
New luxury villas in Spain in Manilva with amazing views overlooking the Mediterranean Sea and walking distance to the beach. The unical opportunity to buy your luxury off-plan villa for the 40% below market price and with the guarantee of a solid construction company.
View Details

Exclusive townhouses and semi-detached villas in Mijas
455.000€ - 795.000€
3 bedrooms
Built 250 m² 438 m²
A unique private complex of exclusive semi-detached villas and townhouses with stunning sunset views surrounded by the Sierra de Mijas Natural Park. The complex of 40 luxury houses.
View Details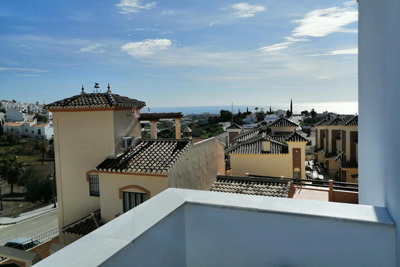 Villa directly from Developer in Nerja
340.000 €
Plot 61m²
Built: 250 m²:
4 Bedrooms
New modern villa with a pool in the residential area five minutes from the Balcón de Europa in Nerja. Directly from Developer. Magnificent panoramic views of the sea and the mountains from the large roof
View Details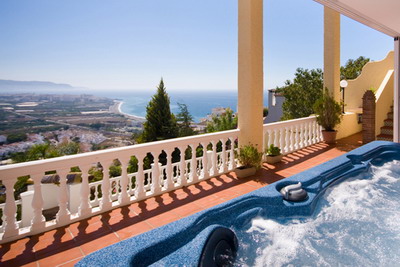 Seaview villa in Punta Lara, Nerja
990.000€
795.000€
4 Bedrooms,
Swimming pool
5 minute drive to the beach
Beautiful seaview villa on the mountains with panoramic view towards the sea. It is decorated in modern style with luxury details. For sale or for rent. The villa is fully furnished and equipped. It is one of the best holiday rentals.
View Details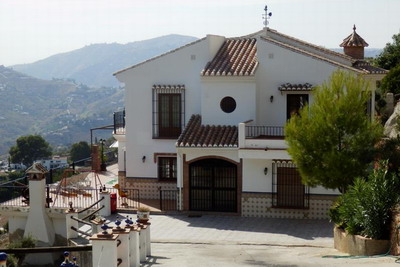 Chalet in the Natural Park in Frigiliana, Málaga
1.200.000€
7 bedrooms,
Plot: 5.600 m²
Living area: 420 m²
Luxury villa with sea and mountain views near Frigiliana. This excellent modern Andalusian style villa is with a large plot, a private swimming pool and a mango garden and other fruit trees. This property has a high potential for rural tourism.
View Details
Feel free to call: Viber , +34(656)19-68-80 Natalia, +7(903)327-60-59 Valeria or email us, please, and we will contact you as soon as possible.