Villas in Spain for rent
Holiday rentals, villas in Spain for rent. Only exclusive property in Spain.
Rental contracts are signed directly with the owners of property
Rental terms and conditions villa in Malaga for rent, villa in Granada for rent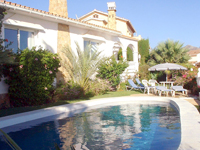 Burriana beach villa, Nerja
Rental:
: price on request
2 Bedrooms,
5 minute walk to the beach
View Details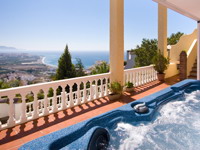 Seaview villa in Punta Lara, Nerja
Rental:
780€ - 2.015 € weekly
Sale:
990.000€
4 Bedrooms,
Swimming pool
5 minute drive to the beach
View Details

Holiday seaview villa in Benalmádena for 12 people
Price on request
6 bedrooms
5 bathrooms
Spectacular views. Outside there are a beautiful garden with sunbathing area, barbecue and dining area; Sea views, mountain views; Near the shops, SPA, sports facilities. 15 min from the Malaga airport, 25 min from Puerto Banus..
View Details
Spanish villas to rent in Granada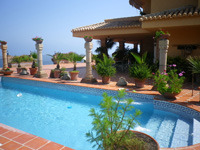 Villa in Almunecar, La Herradura

1.700€ - 2.800 € weekly

5 Bedrooms,

7 people

4 Bathrooms

Distance from the Burriana beach 3km

Villa is situated in a calm and sunny place with 5 minute drive to the beach and town, near of the shops, beach, restaurants, market.

View Details



Feel free to call: , +34(656)19-68-80 Natalia, +7(903)327-60-59 Valeria Please, email us info@spain-style.ru, spain.style.ru@gmail.com and we will contact you as soon as possible