Townhouses for sale and country houses in Spain
If you want to buy a house or townhouse in provinces of Malaga and Granada, please contact us and we find the better property for you. Feel free to call: , +34(656)19-68-80 Natalia, +7(903)327-60-59 Valeria Please, email us info@spain-style.ru, spain.style.ru@gmail.com and we will contact you as soon as possible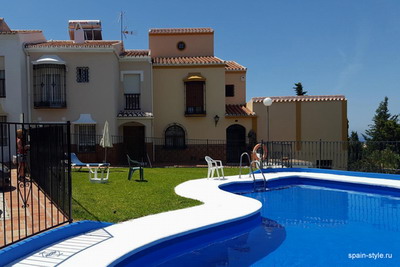 Seaview townhouse for sale in Nerja
294.000€
4 bedrooms
Beautiful sea view townhouse with a fireplace in Nerja. The house is renovated and fully furnished, has two separate entrances, 2 levels, a private garden and a community pool.
View Details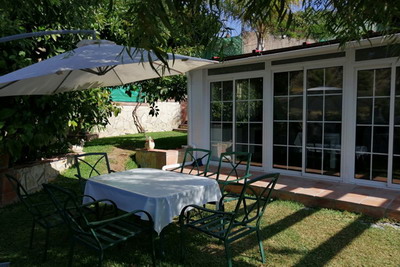 Small country house for sale with a garden in Nerja
262.000€
1 bedroom,
Plot: 4000 m²
Living area: 40 m²
Seaview small country house with a large tropical fruit garden and swimming pool not far from the beach in Nerja in a quiet and cozy place surrounded by palm trees and cypresses. A large fruit garden with mangoes, avocados, cherimoya, pomegranate, pears and figs
View Details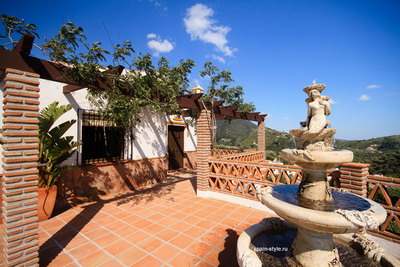 Country house for sale in Torrox, Malaga
275.000 €
2 Bedrooms,
Plot 1.200 m²
20 min. drive to the Coast
New mountains country house for sale in Torrox 20 minute drive to the coast. The house is newly built with high quality.materials. Spectacular views from all the windows and terracesView Details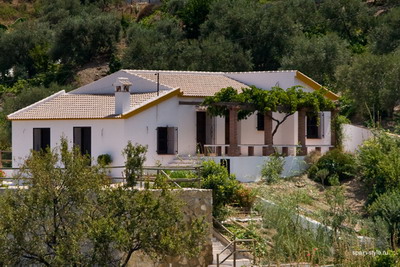 Country house with pool in Malaga
370.000 €
3 Bedrooms,
Built 120 m²
Plot 350 m² 20 min. drive to the Coast
A beautiful comfortable country house with a private pool in mountains. The house is on the road Torrox-Competa. It is the best place for people who are looking for natural beauty and quiet country living. 20 minutes drive to the Coast and near The Village of CompetaView Details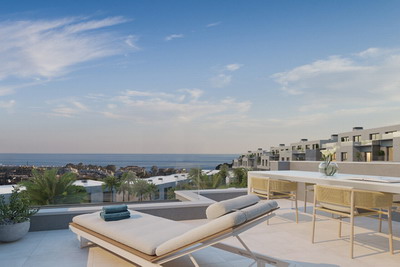 Luxury townhouses for sale in Estepona
530.000€ - 960.000€
3-4 bedrooms
Built 167 m² - 310 m²
New luxury townhouses directly from the developer in Estepona, the New Golden Mile, surrounded by nature in 5 min from the beach. Each townhouse has a spacious terrace and amazing sea views. Enjoy golf, beach, sun and sports!
View Details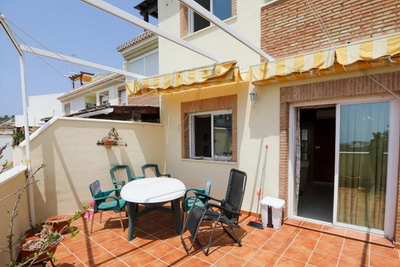 Seaview townhouse in Almunecar
239.900€
Built: 177 m²
3 floors and a basement with a large garage
3 dormitorios
Seaview three-story townhouse in Almunecar only 6 minutes by car from the beach. Close to supermarkets and shops, schools, cultural centers, parks, restaurants with Mediterranean and French cuisine, close to the bus stop.
View Details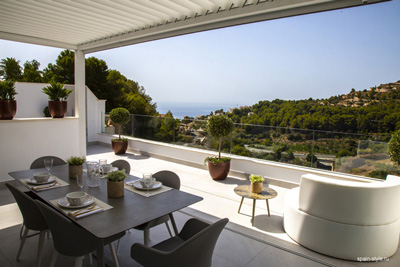 New luxury townhouses in La Herradura
from 595.000€
2-3 bedrooms
Built 248,77m²
Modern and luxury townhouses with a pool and sea and mountain views, surrounded by nature in the heart of the Costa Tropical near the beach and directly from a builder. The urbanization is with a community pool and a garden
View Details
Feel free to call: Viber , +34(656)19-68-80 Natalia, +7(903)327-60-59 Valeria or email us, please, and we will contact you as soon as possible.