Nº 227 
New apartments for sale in the heart of Malaga
Málaga, Andalucía, the Costa del Sol, Spain
New apartments in the center of Malaga directly from the developer. It is a new two storey building for 46 homes with an underground garage. Apartments are ready to move in.
The benefits of buying this property is parking, which is in high demand in the center of the city, as well as an opportunity to purchase a large storage room in the same building.
Only 10 units available!
Price: desde
Studio Apartment 109.000€
1 bedroom apartments 119.700 €
2 bedrooms apartments: 176.000 €
Storage room: 3.000€
+ Additional buying cost
ITP: 8 %
Notary's fees: 0,3-0,5%
Registration fees: 300-600€
The house is completely renovated, so you pay ITP 8% for a new apartment, instead of IVA 10%.
Built from 34 m² to 85 m²
What advantages do you get buying this property with us?
You have a reliable real estate assistant
You don't pay any commission.
You don't have to worry about the documents and formal procedures
We will advise you in detail on any aspect of this purchase, help you to solve any problems that might occur during your trip for property purchase here in Spain.
Why this property is the best investments?
Guaranteed investment opportunity
Investment from 148.000 € – up to 50% yield in 5 years.
A buy-to-let property offers a great option, providing a regular income and take advantage of capital increase over time.
Málaga has a strong potential to raise in value due to growing demand in housing
What do you look for in an investment?
A guaranteed income
A secured property investment in Spain
A fully managed investment
No rental management costs during 3 years
It is expecting a very quick return on investment due to high demand.
A few reasons to invest in Malaga real estate
Málaga is the Capital of the Province and business hub of the Costa del Sol
You take guaranteed rental returns for 3 years at 5% gross p.a.
Capital increase at 5% per annum
Málaga has an international airport and the high-speed train station (AVE).
It is the fourth city in Spain with most real estate business activity.
Payment terms
Deposit Contract
Payment of 40%
Signing title deed Licence of First Occupation
Payment of 60%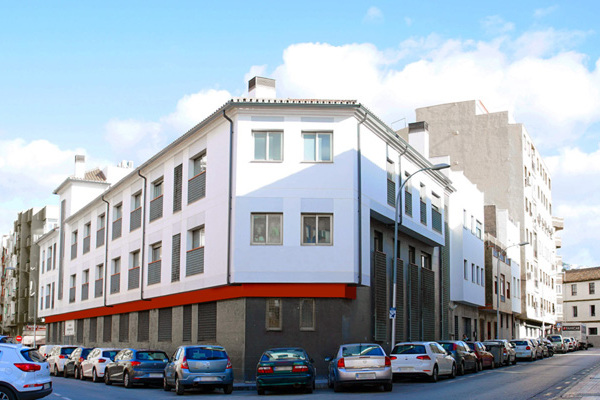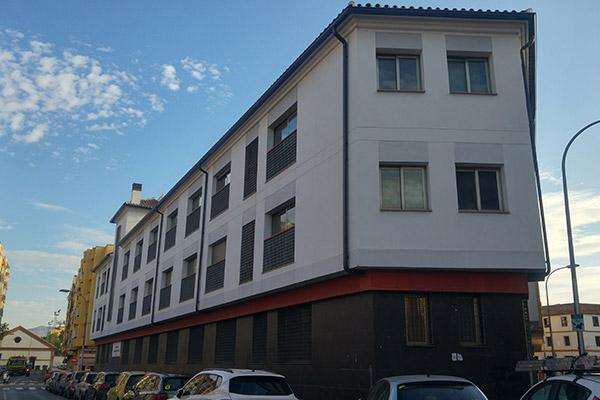 Apartment Features
Studio apartments;
1-2 bedrooms apartments;
1-2 bathrooms;
Living room;
Fully equipped kitchen;
The kitchen is fully furnished and equipped with refrigerator, range hood, vitroceramic hob, oven, dishwasher;
Hot and Cold Air Conditioners;
The 3 floors communicate by elevators;
Parking spaces and storage rooms available for purchase;
It is great for those who want to live in the city center within walking distance of all services and to get around without a car.
A great opportunity for investors!
8% annual rent income.
The company gives 1 year FREE of rental management fees for purchases made for investment purposes. (Value of the 10% of the annual rental costs).
Average long-term rental prices in the area:
Studio Apartment + Parking 700 € -750 € per month
Apartment 1 bedroom + Parking 800 € - 850 € per month
Apartment 2 bedrooms + Parking 900 € - 950 € per month
An average time of publication in portals of 1.5 months until the rental.
The prices of the properties are subject to ITP (Property Transfer Tax) in force
The purchase of the funiture pack is compulsory to apply for the guaranteed rental income
The property will be rented on a long term basis – no occupancy for the landlord
The rental return will be paid to the landlord on a quartely basis, in arrear
Capital Increase (+5% per year)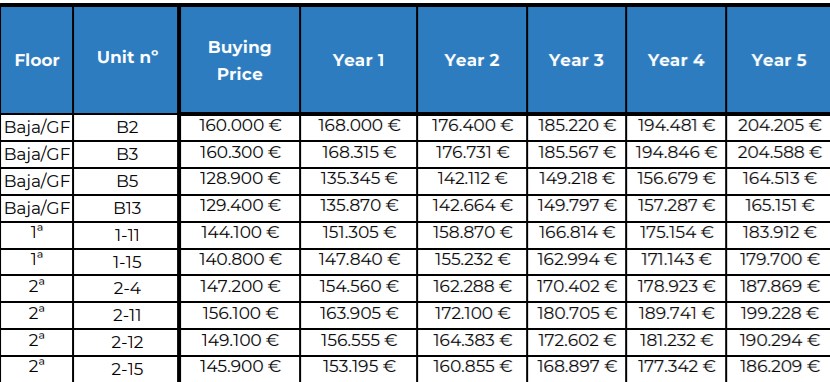 Floor Plan Examples

Useful Surface 46.44m²
Built 62,44 m²
1 bedroom 22,63m²
Living room 22,63m²
Privileged location
Amenities and services nearby
The building is located in the city center of the capital of the Province of Málaga on the street Marqués de Cádiz.
Nearby there is a bus stop, supermarkets, schools, banks, shops, pharmacies, a stadium, a university, parks, restaurants, the Cervantes Theater and Málaga's attractions, the Museo Picasso Málaga. It is 20 min to Málaga Airport.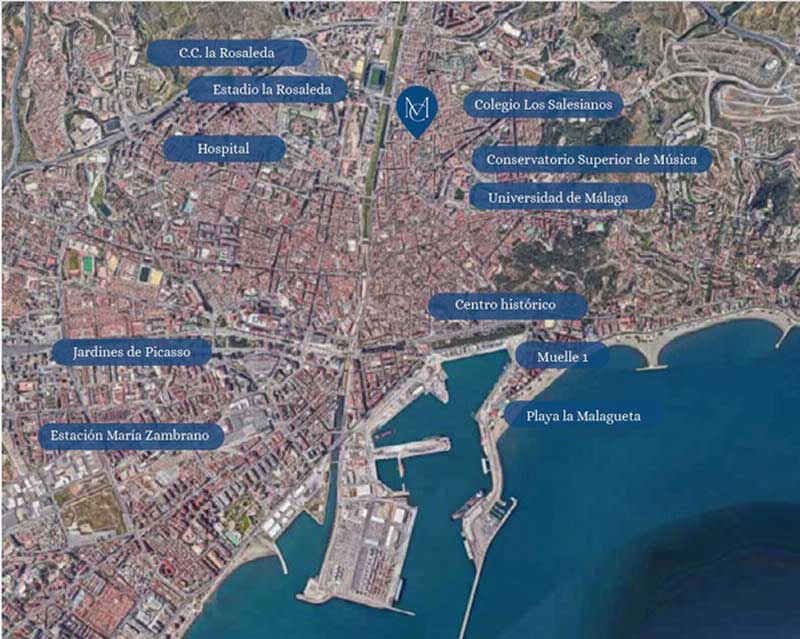 Within walking distance
Public school: 1 min
Bus stop: 3 min
Los Salesianos school: 4 min
Police: 5 min
Superior Conservatory of Music: 7 min
Stadium: 8 min
Official school of Languages: 9 min
Rosaleda Shopping Center: 15 min
The old town of Malaga: 15 min
Hospital 15 min
Malaga University 8 min.
Port of Málaga: 25 min.
Málaga María Zambrano railway station: 10min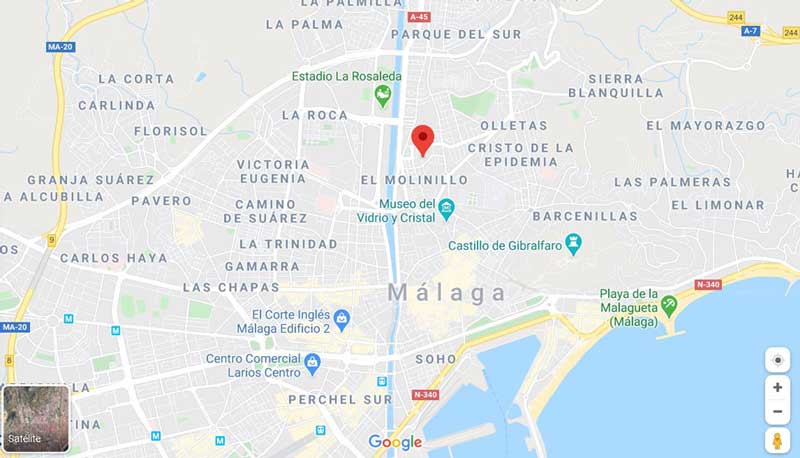 Contact us
If you want to buy or to know more information about New apartments for sale in the heart of Malaga , contact us, please. Fill in the form below:
Feel free to call: Viber , +34(656)19-68-80 Natalia, +7(903)327-60-59 Valeria or email us, please, and we will contact you as soon as possible.