Flats and penthouses for sale in Fuengirola
Fuengirola, Málaga, Andalucía, the Costa del Sol, Spain
If you want to buy a flat or penthouse in Fuengirola in Fuengirola on the Costa del Sol, the Province of Malaga, we will find the best vivienda for you. Feel free to call: , +34(656)19-68-80 Natalia, +7(903)327-60-59 Valeria or email us info@spain-style.ru, spain.style.ru@gmail.com and we will contact you as soon as possible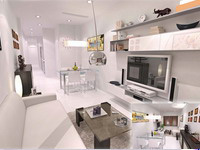 New apartments in Fuengirola

128 834€ - 169 929€

1-2 bedrooms,

built 55,78m²; - 99,34m²;

New apartments in the center of Fuengirola near the beach, 200m from the railway station, in front of El Corte Inglés, near the Municipal Market and near the metro station. Profitable investment opportunity!
View Details

If you want to buy or request more details about apartments in Fuengirola, contact us, please. Fill in the form below:



Feel free to call: Viber , +34(656)19-68-80 Natalia, +7(903)327-60-59 Valeria or email us, please, and we will contact you as soon as possible.