Nº 184 
Agricultural farm with a farmhouse in the Contraviesa
Torvizcón, Granada, the Costa Tropical, Andalucía, Spain
Agricultural farm with a farmhouse in the Contraviesa mountains, in the municipality Torvizcón in the province of Granada. The agricultural farm of 6 ha of vineyards, almond trees in a wonderful mountain area with the purest ecology and beautiful views.
This property could be adapted to different business such as ham dryer, cellar with a wine store or restaurant with local food.
Price: 280.000 €
+ Additional buying cost
ITP: 8 %
Notary's fees: 0,3-0,5%
Registration fees: 300-600€
Land: 6ha
Built: 150 m².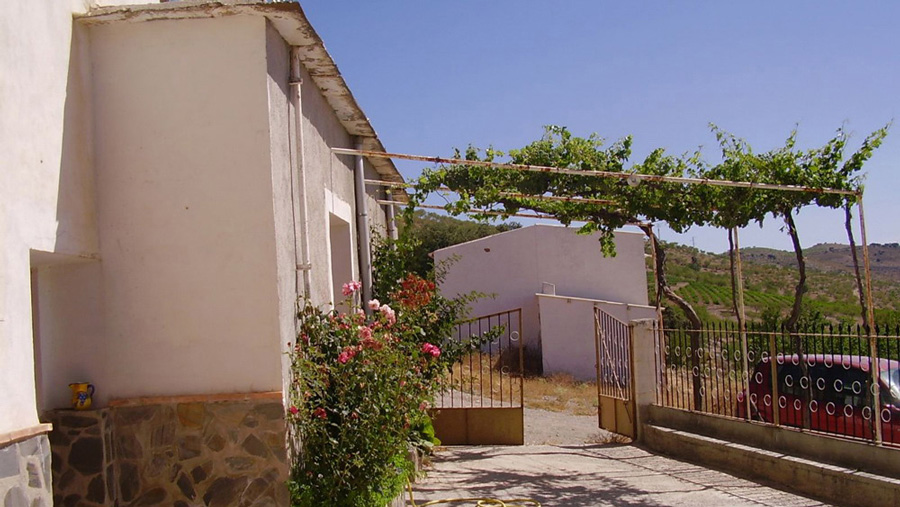 Two-storey house 150 m2;
2 Living rooms, one with an open kitchen and a fireplace;
3 bedrooms;
1 full bathroom;
Parking for 3 cars;
the installation of drinking water and electricity (220V and 380V);;
Wooden windows and doors;
There is a natural water storage tank of 70.000 liters, a family garden for growing vegetables and well water.
Near the house there is an unfinished construction, which can be used to expand the house. There is an opportunity to complete additional rooms. Now there is a a warehouse and winery equipment. There is another two-storey outbuilding of 250 m2, where there are a warehouse, a pen for animals, a place for storing crops and a water tank of 20,000 l.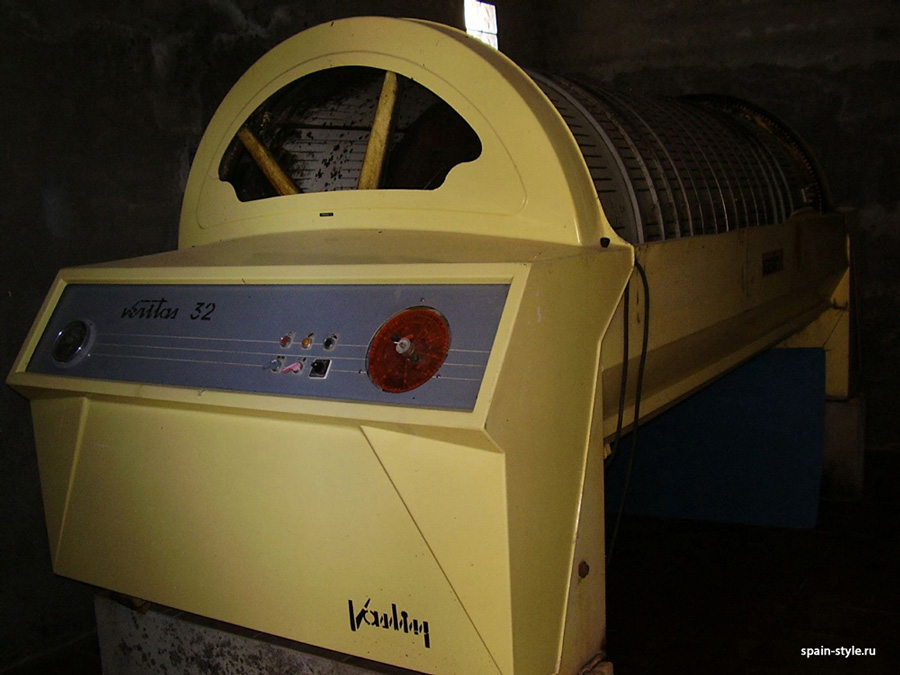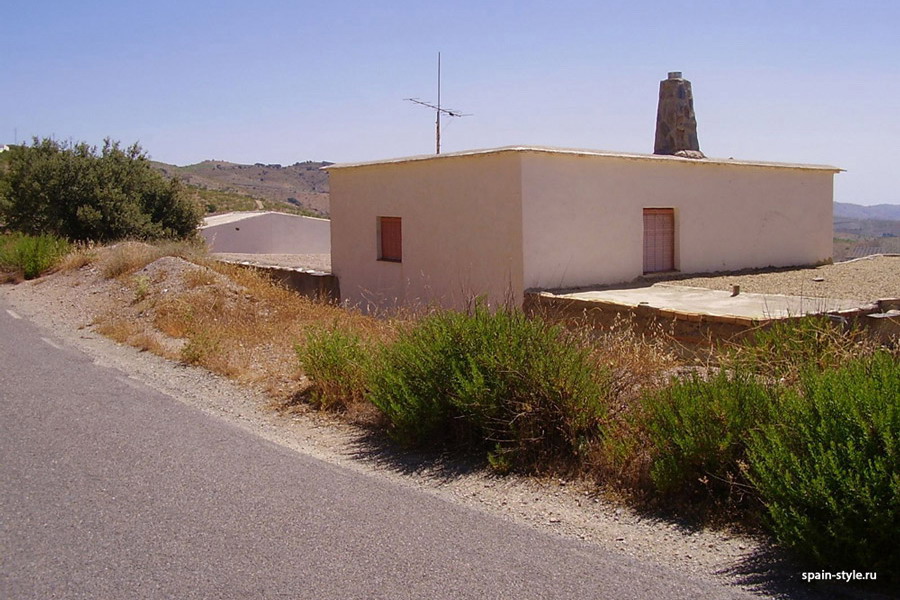 Location
The farm house is located near the road.
It is 1h 40 min to the Malaga airport
50 min to Motril
1 h to Granada
1h 30 min to Sierra Nevada
1 h to the beach
From the heights on the plot there are beautiful views of the sea and the Sierra Nevada mountains.
The Contraviesa mountains, La sierra de la Contraviesa, are located on the Mediterranean coast of Granada and belong to the Alpujarras mountains.
Fiestas in Torviscon, such as Los Chiscos de Torvizcón, are of great interest to tourists

Order form
If you want to buy or to know more information about this agricultural farm with a farmhouse, contact us, please.
Feel free to call: Viber , +34(656)19-68-80 Natalia, +7(903)327-60-59 Valeria or email us, please, and we will contact you as soon as possible.