Nº 199 
New apartments in Fuengirola
Fuengirola, Málaga, Andalucía, the Costa del Sol, Spain
download
New apartments in the center of Fuengirola near the beach, 200m from the railway station, in front of El Corte Inglés, near the Municipal Market and near the metro station.
This is profitable investment opportunity! Your payments are protected by law!
Price: 128 834,10 € - 169 929,90 €
+ Additional buying cost
IVA: 10%
AJD: 1.5%;
Notary's fees: 0,3-0,5%
Registration fees:
Only 6 apartments left at great prices!
Built: 55,78 m2 - 99,34m2
+ terraces 10,75m2- 26,56m2
1-2 dormitorio;
1 bathroom;
Quality Specification
White armored front door, white lacquered interior doors or oak wood doors. Built-in wardrobes: Oak or white lacquered wood. RPT exterior metallic carpentry in lacquered aluminum. Double glazing windows CLIMALIT with thermal break for energy savings and comfort. Sanitary ware white Roca model DAMA, complete installation of air conditioning in living room and bedrooms. Video Indoor Phone, video intercom, Digital Cable TV in all living rooms and bedrooms, TV/FM Antena, first quality designer electrical switches and sockets, support by solar panels installation. Porcelain ceramic tiles floors in two colors to choose from, terraces with anti-slip ceramic tiles, balconies with protective laths of laminar glass.
Ground floor, apartment BajoA
Price: 128 834,10 €
Built: 50.87m2
Useful area: 40.00m2
1 bedroom 10.40 m2
1 bathroom 3.63 m2
Living room 24.59m2
Ground floor, apartment 1 A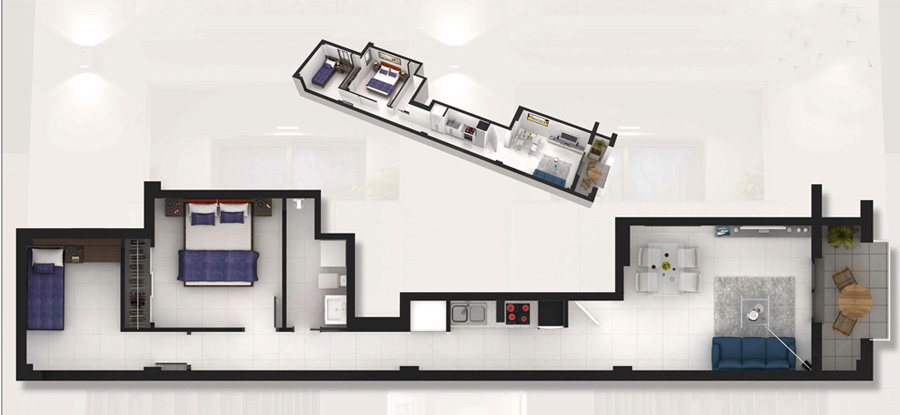 Price: 149 572,50€
Built: 62.62m2
Useful area: 49.37m2
2 bedrooms 8.10m2 y 10.52 m2
1 Bathroom 3.28 m2
Living room 22.84m2
First floor, apartment 1 B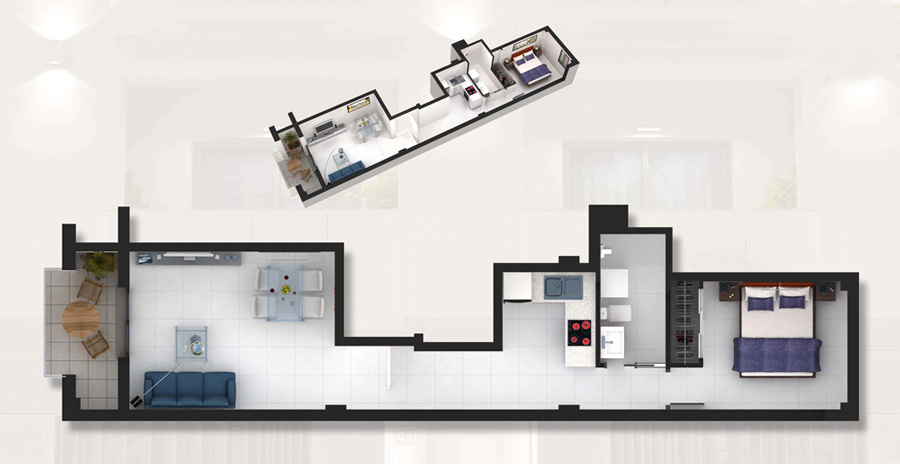 Price: 149 886,80€
Built: 55.30m2
Useful area: 40.62m2
Bedroom 10.40 m2
Bathroom 3.63 m2
Living room 25.21m2
Terrace 4.48 m2
Second floor, apartment 2 B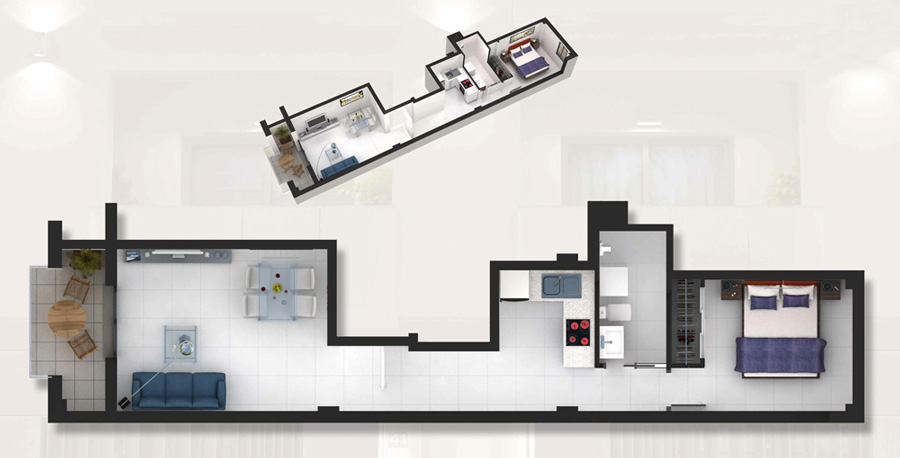 Price: 158 244,80 €
Built: 55.30m2
Useful area: 40.62m2
1 bedroom 10.40m2
Bathroom 3.63m2
Living room 25.21m2
Terrace 4.48 m2
Contact us

If you want to buy or request more details about New apartments in Fuengirola, contact us, please. Fill in the form below:



Feel free to call: , +34(656)19-68-80 Natalia, +7(903)327-60-59 Valeria Please, email us info@spain-style.ru, spain.style.ru@gmail.com and we will contact you as soon as possible