Nightclub for sale in Almuñecar
Granada, the Costa Tropical, Andalucía, Spain
download
Nightclub for sale an established busines in Almuñecar with all business permits and licenses.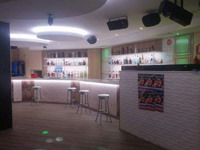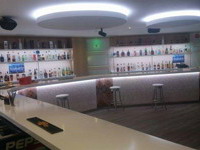 Price: 460.000 €
+ Additional buying cost
ITP: 21%
Notary's fees: 0,3-0,5%
Registration fees: 300-600€
Maximum capacity: 150 people.
Nightclub is located in the center of Almuñecar and just 100 m from the beach the Costa Tropical.
Almuñecar is the most popular place in the Costa Tropical. During the summer months there are about 160.000 of turists, because of it's mild climate, beautiful beaches, tropical fruits, democratic prices, and the authentic atmosphere of the coastal village.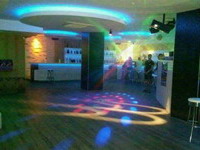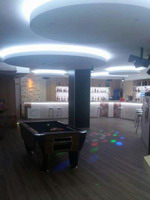 Contact us
If you want to buy or request more details about Nightclub for sale in Almuñecar, contact us, please. Fill in the form below:

+34(656)19-68-80 Наталия
+7(903)327-60-59 Валерия
Email us info@spain-style.ru, spain.style.ru@gmail.com and we will contact you as soon as possible


Apartment for rent in Marbella
2 Bedrooms,
2 Bathrooms
113 m² Built

Fully furnished apartment for rent in Marbella. In a roundabout called "Las Orquideas" at 50 mts. past the Casino of Marbella. Very good location, Close to all services, 8 min. drive to Puerto Banus, 2 min. to the Casino Marbella.

View Details

Country house for sale in Torrox, Malaga
275.000 €
2 Bedrooms,
Plot 1.200 m²
20 min. drive to the Coast
View Details

Villa for sale in Mijas, Riviera del Sol
780.000 €
4 dormitorios,
230 m² Built
View Details

Land For Sale with residential projects in Punta de la Mona, la Herradura
2.000.000 €
Plot 2.023,60m²
View Details

Commercial properties in Spain


Vineyard and winery for sale in Leon, Spain
2.300.000 €
plot of land 50ha
View Details

Beachline apartment for rent in Almunecar


Rental:


390€ - 700€ per week
2 Bedrooms,
Pool
first line beach
View Details

Semi detached house for rent in Nerja


Rental:

440€ - 1350 € - weekly
2 Bedrooms,
5 minute drive to the Burriana beach
View Details

Burriana beach villa, Nerja


Rental:

: price on request
2 Bedrooms,
5 minute walk to the beach
View Details