Nº 201 
Luxury sea view villas in the New Golden Mile
Estepona, Málaga, Andalucía, the Costa del Sol, Spain
download
Luxury independent villas with panoramic sea views in the New Golden Mile in Estepona. Choose your individual villa from 3 different types and sizes, and luxury finishes. Villas have been designed using the latest techniques to have an acological and low maintenamence building.
Benefits buying off-plan
It is a very comfortable and profitable way to build your luxurious property in a dream place at the cheapest price and with the guarantee of a solid construction company.
Buy 40% below market price.
Possibility to change internal distribution.
You can decide the finishes.
Triple guarantee: 10 years structure, 3 years instalations, 1 year finishes.
Price: от 985.000 € - 1.450.000€
If you want to buy this new luxury villa in Estepona, please feel free to call: , +34(656)19-68-80 Natalia, +7(903)327-60-59 Valeria or email us info@spain-style.ru, spain.style.ru@gmail.com and we contact you as soon as possible
Payment terms
Reservation Fee 20.000€.
Buy the plot 511.110€ to 597.000€ One you have paid the plot, with a good credit history, it is quite simple to obtain a self-developer mortgage to finance the building costs.
Sing the contract 30.000 €
Start building 20%
Monthly payment. Construction completion time of 10-12 mes
The final utility connections and first occupation lisence for you.
Over the plot
+ Additional buying cost
ITP: 21%
Notary's fees: 0,3-0,5%
Registration fees:
Over the building cost
+ Additional buying cost
ITP: 10 %
Notary's fees: 0,3-0,5%
Registration fees:
Plot: 965 - 1095 m2
Built living area 286 m2
Covered terraces 134 m2
Open terraces 108m2
Swimming pool 67 m2
Garden 400-510 m2
Eco design, luxury apps
Large double height entrance.
4 bedrooms;
4 on suite bathrooms and 2 guest toilets;
Closets and walk-in closets;
Fully fitted kitchens to the highest standards and separated laundry area. Includes brealfast bar in Wood. Siemens appliances vitroceramic, extractor, oven, microwave, dishwasher, fridge/freezer, washing machine, tumble drier;
Magnificent panoramic views over the sea from the spacious terraces;
Built-in wardrobes, suspended ceiling, the highest quality materials, elegant interior design. Heating and air conditioning with eco saving, each room has independent control;
Premium qualities, luxury finished, designer fixtures;
Large open plan living, Infinity pool and two level large garden;
High quality construction using the latest technology. Luxury exclusive interior design are created using only the very highest quality materials.
Location
The best location in the middle of the golf resort in Estepona A short walk from Cancelada and Flamingos Golf and Resort. Known as the new Golden Mile. It is walking distance to all services, restaurants, beaches and major attractions.
San Pedro: 8 min
Marbella: 15 min
Puerto Banus: 12 min
Optional extras:
It is possible to install additional: elevator, Domotic System (alarm, camera, mobile app to control everything), Built-in wine cooler, photovoltaic panels for self-consumption, Automatic irrigation systems, Heat pump for swimming pool and automatic cover, Spa (including spa shower, Jacuzzi and sauna), Wine Cellar, Roof Terrace, Basement, Barbecue with bar and sink and so on.
Masterplan Villa Type A
Ground Floor Villa type A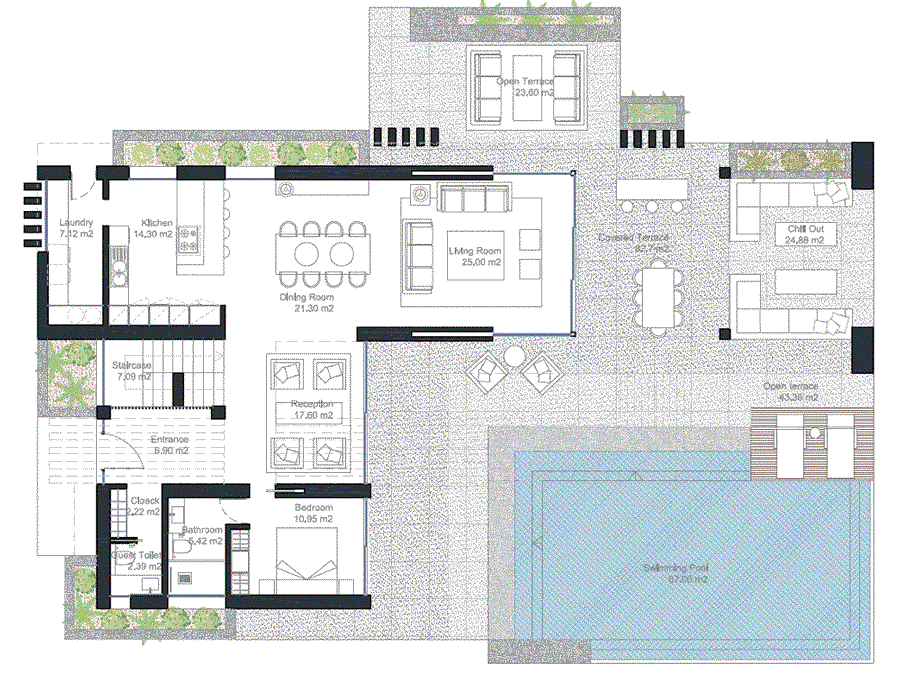 Built Living Area: 147 m2
Covered Terraces: 83 m2
Uncovered Terraces: 92 m2
Swimming Pool: 67 m2
First Floor Villa Type A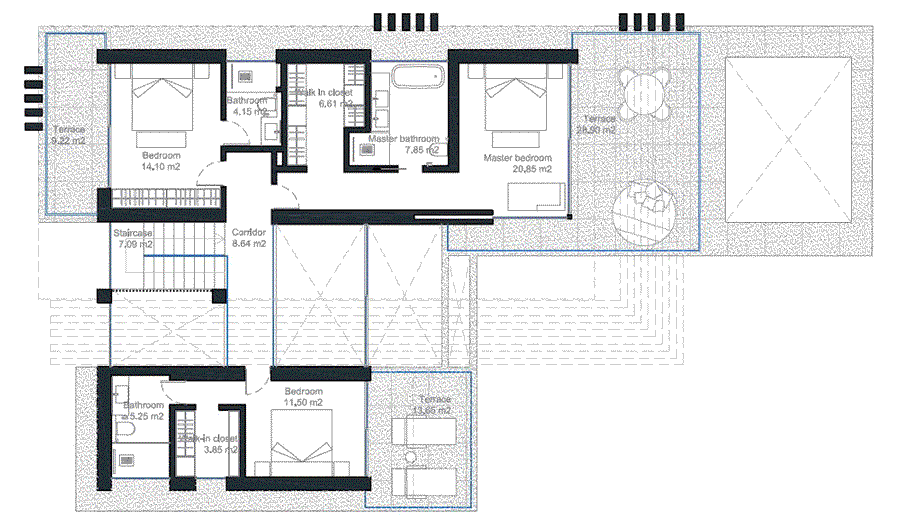 Built Living Area: 138 m2
Covered Terraces: 52 m2
Option extras:
Basement Villa Type A 176.400€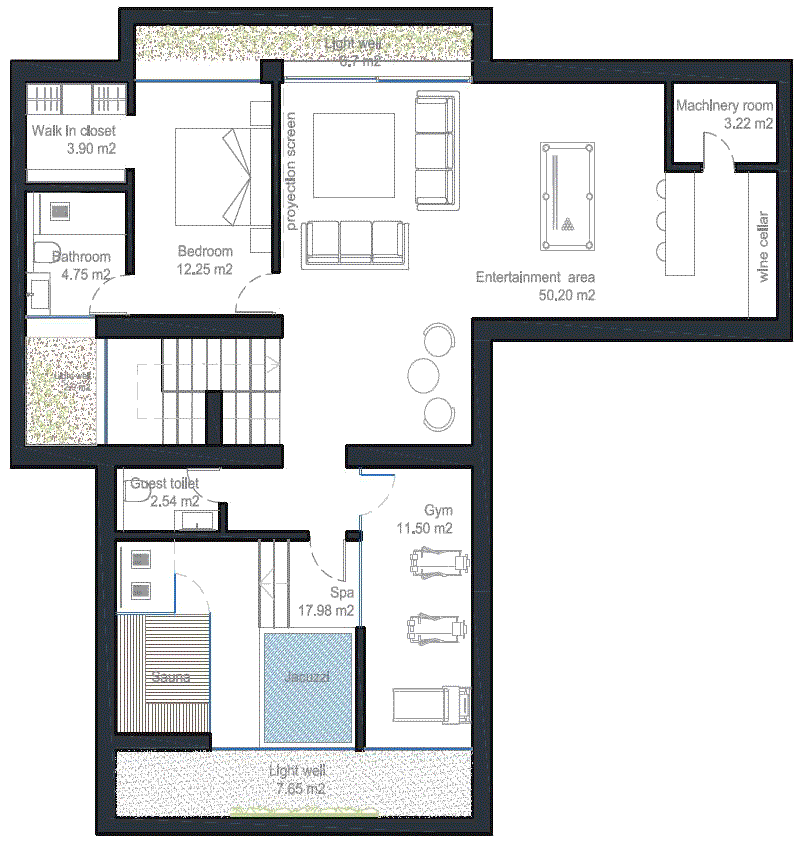 Built Living Area 144 m2
Extras:
Spa ( Includes: Jacuzzi, sauna and spa shower): 37.050€
Cinema (Includes: Projector, projector screen and sound system.): 5.800€
Wine cellar (Includes: Wine rack, air conditioner andglass door) 9.500€
Optional extras: Roof Terrace Villa Type A 38.700€
Uncovered Terraces: 115 m2
Extras
Glass balustrade 17.150€
Jacuzzi 18.500€
BBQ with bar and sink 9.500€



Feel free to call: , +34(656)19-68-80 Natalia, +7(903)327-60-59 Valeria Please, email us info@spain-style.ru, spain.style.ru@gmail.com and we will contact you as soon as possible