Luxury Villas for rent in Nerja
Nerja, Málaga, Andalucía, the Costa del Sol, Spain
If you want to rent a luxury villa with swimming pool for your nice holidays in Nerja near the Burriana beach on the Costa del Sol, the Province of Malaga, feel free to call: , +34(656)19-68-80 Natalia, +7(903)327-60-59 Valeria or email us info@spain-style.ru, spain.style.ru@gmail.com and we will contact you as soon as possible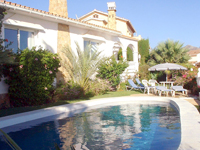 Burriana beach villa, Nerja
Rental:
: price on request
2 Bedrooms,
5 minute walk to the beach
View Details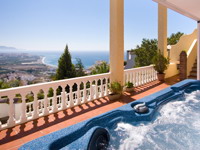 Seaview villa in Punta Lara, Nerja
Rental:
780€ - 2.015 € weekly
Sale:
990.000€
4 Bedrooms,
Swimming pool
5 minute drive to the beach
View Details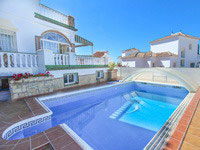 Holiday rental villa in Nerja near the Burriana beach
Prices
June €1600 per week
July, August, September €1.800 per week
3 bedrooms, 3 ванных,
5from the beach
Luxury holiday villa near the Burriana beach in Nerja for the summer vacation rental. Two levels villa with a pool and a garden is fully equipped for your comfortable living.
View Details
Lugares de interés turístico , Málaga
Cuevas de Nerja 

Feel free to call: Viber , +34(656)19-68-80 Natalia, +7(903)327-60-59 Valeria or email us, please, and we will contact you as soon as possible.